How to Get the Best Online Hotel Deals: 7 Tips for Cheaper Stays

By

Marcel Deer

Edited by

Joel Taylor
Updated March 30, 2023.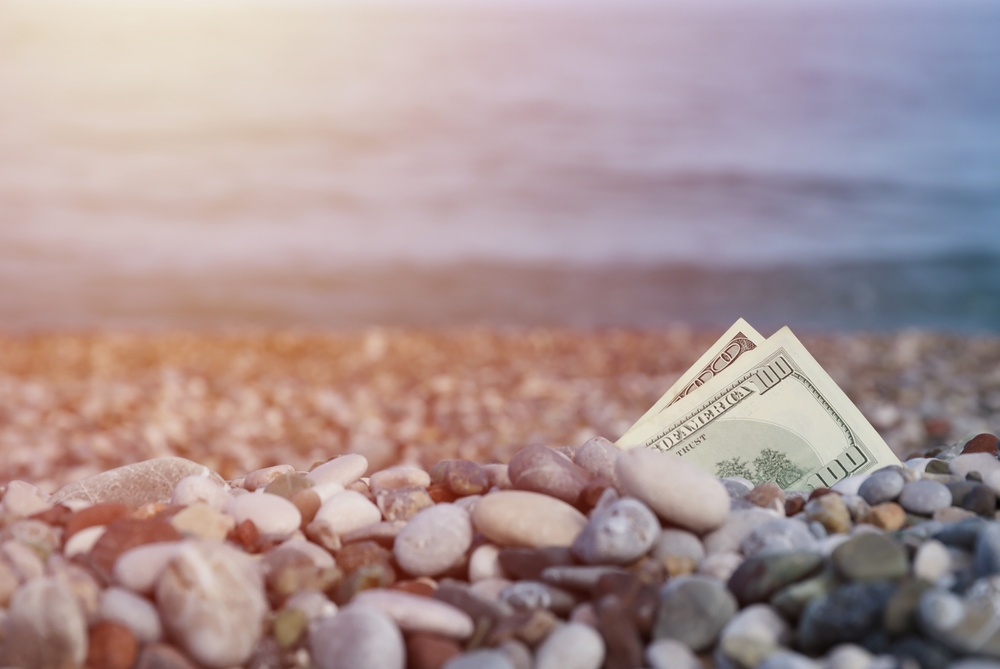 Going on holiday is an expensive proposition. There are many things to sort out: from flight tickets, shopping, and fancy dinners to suitable accommodation. But finding a hotel online doesn't always have to put a massive dent in your wallet. There are many ways to save some money with a combination of research, cross-referencing, and understanding a good deal when you see one.
1. Check Multiple Sites
Booking sites are a great resource for finding hotel rooms, and prices can vary immensely depending on the time of day or the website you land on.
Websites usually track your activity and identify that you're planning to book a hotel room, then often alter the prices depending on your urgency.
For this reason, conducting a ton of research before you make the final booking is essential. Check several websites and compare prices. Sometimes, the best deals are available on hotel websites themselves, so it's worth giving that a check.
2. Consider Other Forms of Accommodation
At the end of the day, a hotel room will always be expensive, but there are many other forms of accommodation that can measure up to your standards and offer the same level of amenities at much more affordable rates. Cheaper options include B&Bs, apartments, guest houses, dorms, cabin rooms, and even glamping tents.
For example, Hotels.com offers hotels as well as B&Bs, apartments, guest houses, dorms, cabin rooms, and even glamping tents, all at great rates with the added bonus of feeling like a local.
» Earn up to 4% cashback from Hotels.com
3. Use 3rd-Party Services
Some websites offer you additional discounts when you use their services. For example, browsing your favorite travel and booking platform through CashYo can offer you great deals and money returned to you at no extra cost. Other websites and services like Survey Yeah, Survey Junkie, and Groupon even offer vouchers when you complete specific tasks, such as surveys, or based on your previous purchase history.
» Learn more: Earning cashback from Hotels.com and Booking.com
4. Be Flexible With the Location
Some hotels may offer the most basic facilities despite costing upwards of hundreds of dollars a night, the only difference being a prime location. When looking for the best deal on a hotel room, especially when trying to save money, consider broadening your radius. It's possible to save money by finding a cheaper spot further away from the main city center. Depending on how connected the city you're traveling to is and the public transport options, this can be an extremely effective way of saving money.
5. Sign Up for Hotel Loyalty Programs
If you're a frequent traveler and often stay in hotel rooms, it may be worth checking out if a particular chain has a loyalty program you could sign up for. This could be a great way to get discounts in the future, especially if you travel frequently. Some booking websites, such as Booking.com, also offer loyalty programs for repeat bookings.
Loyalty programs can offer discounts that reach as high as 20%, often meaning the difference between you booking your ideal room or getting stuck with something below your standards.
» Earn up to 4% cashback from Booking.com
6. Book Longer Stays
If you have the luxury to extend your holiday or travel period, it may actually work out cheaper to book more nights in a single hotel room. Some hotels recognize that a longer stay eliminates the need to constantly clean the rooms, and may offer discounts on the overall price. It also guarantees the hotel that they will have a confirmed booking, especially in the off-season.
» See our comparison of Agoda and Priceline
7. Check in at the End of the Day
If you're traveling during the day and only plan to check into a hotel by evening, it may make sense to hold off on the booking until you're ready to check in. Once hotels have a good idea of the number of free rooms they have for the night, and provided they aren't booked out, they may be willing to slash prices for you or upgrade you to a better room. For the hotel, it makes business sense while giving you a chance to get a good deal out of it.
Don't Overpay for Your Hotel Stay
Finding the best online hotel deals can be daunting, but with these seven tips, you can significantly reduce the cost of your next hotel stay. Use price comparison websites, sign up for loyalty programs, and consider booking directly with the hotel, helping you make the most of your trip and have more money to spend on what you want.