Booking.com Cashback: How to Save Money on Your Hotel Stays

By

Rob Elgar

Reviewed by

Joel Taylor
Updated March 27, 2023.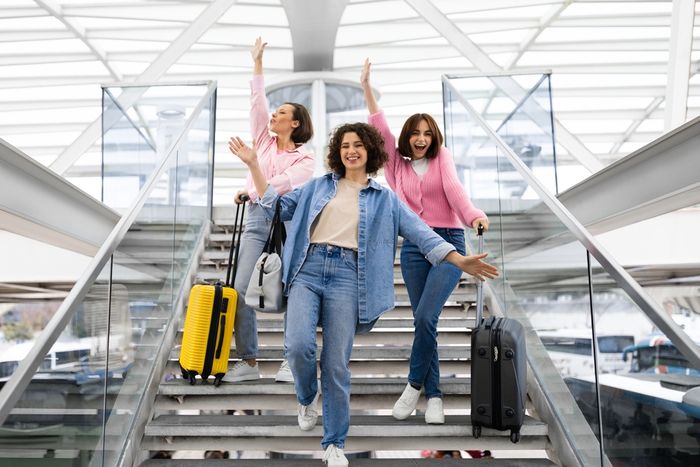 Saving money is the name of the game when it comes to traveling, especially if you find yourself often adventuring around the world.
Rewards systems and cashback programs are a few of the most significant drawing factors that bring travelers to any particular online travel agency. Booking.com, one of the largest online booking agencies, has a unique rewards system that rewards travelers the more they use the website, along with various other methods of saving some of your hard-earned cash.
Subscribe to Booking.com's Rewards Program
Booking.com makes use of a unique, 3-tiered rewards system called genesis. By signing up for the rewards program, travelers are presented with various rewards, depending on their genesis level.
Rewards and reward tiers are structured as follows:
| | | | |
| --- | --- | --- | --- |
| Requirements | Unlocks automatically upon signing up | Unlocks after staying for 5 stays in a 2-year period | Unlocks after staying 15 stays in a 2-year period |
| Booking discount | 10% | 10% - 15% | 10% - 20% |
| Eligible for free breakfast | No | Yes | Yes |
| Eligible for free room upgrades | No | Yes | Yes |
| Dedicated booking support | No | No | Yes |
To take advantage of the Genius loyalty program, all you need to do is head over to the Booking.com website or install the app, and sign up using your email and credentials.
Your discount will be automatically added to participating stays.
In the case that you are receiving a reward for your credit card, the reward will be sent 30 - 60 days after you checkout from your stay. Rewards sent you your Booking.com wallet will be sent immediately after you have checked out.
» Hotels.com not for you? Check out our comparison of Priceline and Agoda
Use 3rd-Party Cashback Services
Although the Booking.com rewards system is indeed a "genius" way to save on your travel costs, the website doesn't offer cashback on your bookings. To receive a cashback reward you will need to make use of a third-party cashback service, such as a credit card or cashback website.
Credit Card
Visa is well known for offering their customers cashback rewards for purchases, and this privilege includes bookings on Booking.com.
Websites
Cashback websites are becoming more popular as consumers hunt for deals across the internet. If you are wanting to earn cashback with Booking.com, then making your bookings through Cashyo will give you a 4% cashback on all your purchases.
» Earn up to 4% cashback from Booking.com
Make Use of Booking.com's Price Match Feature
Another great way to save money on your hotel stays is through Booking.com's price match feature. In a nutshell, this feature guarantees that Booking.com is the cheapest place for you to book a particular stay.
If you find your desired stay cheaper on another site, Booking.com guarantees that they will match the cheaper price.
To take advantage of this feature, you will need to make your booking and then report the cheaper price to Booking.com. Once they have received and confirmed the cheaper listing, a discount will be received on your stay. You are eligible to claim this booking anytime up to 24 hours before your booked stay.
Other Tips for Saving Money on Hotel Bookings
Although cashback and rewards programs are great ways to save cash on hotel stays, there are other things you can do to lighten the load on your wallet:
Be flexible with your dates:

When possible, remain flexible with your dates. It's always a good idea to check the prices for your stay a few days before and an after your favored stay. You may find that prices are significantly cheaper on variating days.

Book early and keep checking:

When you find a good deal on a stay, it might be a good idea to book early. Many hotels on Booking.com offer free cancellations. Keep an eye on the listings, and if a cheaper stay comes up, cancel your first one and jump on the better deal.

Combine deals with credit cards:

Most credit card companies offer some sort of cashback/ points rewards system for using them when booking flights and hotel rooms. Use these cards to earn double rewards when booking through sites like Booking.com.

Download and use travel-booking apps:

Most travel agencies will offer a discount or added rewards to those who make use of their mobile apps. Take note of the offerings from your favorite online travel agency.
» Didn't find what you're looking for? Try out Hotels.com instead
Conclusion
Traveling is expensive, but it doesn't need to be as expensive as you think. By taking advantage of cashback programs and rewards systems, booking a holiday through sites like Booking.com doesn't need to break the bank.