Top 7 Chinese Shopping Websites for Electronics

By

Rob Elgar

Edited by

Joel Taylor
Updated February 27, 2023.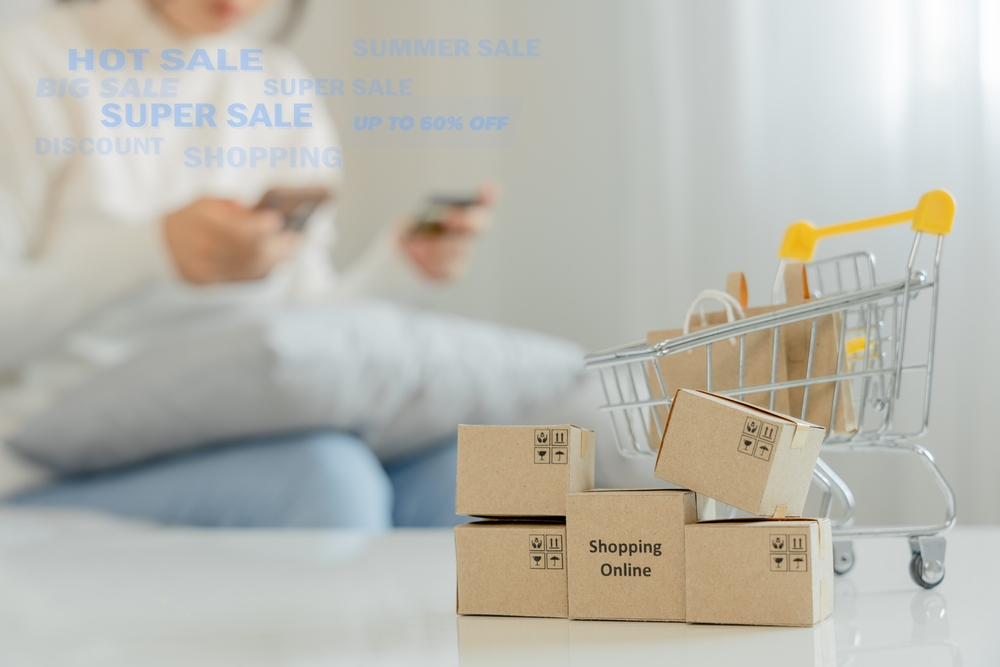 Turn just about any electronic product around to look at the label and you will likely see "Made in China". According to Henry Yeung from the National University of Singapore, China is estimated to manufacture more than half of the world's electronics.
For this reason, whether you own an e-commerce store, are shopping for pleasure, or are simply looking for new suppliers, it's always cheaper to avoid "middlemen" and go to the source. As they produce the majority of the world's electronics, it's a no-brainer to do your online electronics shopping from a Chinese electronics website.
» Worried about scams? Read our guide to finding the best deals on AliExpress
A Quick Look at Our Top 7
Best for

: Product diversity
Pros
Massive diversity of products

Countless suppliers

Free shipping on many products

Direct contact with suppliers

No minimum order requirements
Cons
Difficult to tell counterfeit products from originals

Deal with 3rd-parties middlemen instead of wholesalers

Painstaking returns process

Slow shipping times
Shipping and Fees
There is no setup fee to use Aliexpress, all you will need to do is register with your email and pay for the products and shipping methods you choose. This makes the site perfect for gifts and AliExpress gift cards. If you are shipping from an international warehouse, customs fees may need to be manually paid, unless your shipping option has this covered for you.
If you live in an area that has a warehouse, you will be subject to a free return on problematic products, provided you can deliver the item to the corresponding location.
If there are no local warehouses, or your return is later than 15 days, the shipping will need to be covered by the customer.
» Get cashback from AliExpress
Best for:

Product choice and site navigation
Pros
Wide variety of electronic products

Easy return policy for damaged items

Simple to navigate and make purchases

Earn an automatic 1% back on every purchase
Cons
Mixed reviews about customer service

An extensive list of unreturnable items

Returned items will need to be shipped to China at the customer's cost

Products are of mixed quality

Difficult to distinguish between legitimate and fake products
Shipping and Fees
MiniInTheBox ships worldwide and to nearly every country on the globe. Because of this, the shipping fees can significantly differ, depending on your delivery address.
Shipping insurance and duty and tax insurance can also be added to your orders at an additional cost (this will differ according to the product and shipping destination).
In the case that you are charged tax upon the arrival of your product, and you have purchased tax insurance, MiniInTheBox will provide you with a 100% tax refund.
» Get cashback from MiniInTheBox
Pros
Multiple warehouses around the globe provide faster and cheaper deliveries

More secure than online stores that sell from 3rd-parties

Over 40 payment options, including cash on delivery

Automatic loyalty program
Cons
Sometimes slow to respond to customer service

Unpredictable shipping costs

Smaller variety of products

Items are returned at the customer's cost
Shipping and Fees
BangGood offers free shipping to some, but not all countries. They do not specify which countries or regions this is available to, and it comes down to the product you have chosen and the nearest warehouse.
A dropshipping program is also offered with no membership fee, where dropshippers will receive a 5% - 20% discount on some items.
Best for:

Prompt customer service
Pros
Ships to most countries

Multiple shipping options

Cheaper than other online stores

Prompt customer service
Cons
Slow delivery time

Complicated and unreliable returns policy

Some complaints about accounts being closed and money/loyalty points lost
Shipping and Fees
GearBest is another Chinese online store that offers electronics at meager rates. They provide multiple shipping options, which, in some cases, are free. Standard shipping does not include tracking, but the additional cost of express shipping comes with tracking options.
GearBest takes zero responsibility for import tax, and this will be up to the customer to deal with. That said, some express shipping countries will calculate your import tax into the pricing.
Best for:

Unique products
Pros
Interesting and unique products

Cheaper than similar competitors
Cons
Inconsistent customer service

Unreliable delivery times

Refunds and returns can be difficult

Only has warehouses in Hong Kong
Shipping and Fees
As with most online stores, the shipping costs of FocalPrice differ, depending on where you'll be shipping to. Since the company only has warehouses in Hong Kong, the shipping fees can be expected to be higher than other online stores with local distribution locations.
As for returns, FocalPrice requires customers to pay for return shipping, regardless of who was in the wrong. Although they will cover the shipping cost of getting the new or repaired item to you, the return shipping can easily surpass the cost of the original item.
» Get cashback from FocalPrice
Pros
Local warehouses provide fast shipping

Low shipping fees for local deliveries

Focuses on electronics
Cons
Product quality can vary

Website limits low-rating reviews

Refunds and returns can be difficult
Shipping and Fees
GeekBuying specializes in electronics, making them cheaper than many of their competitors. With multiple global warehouses, Geekbuying offers free shipping for products delivered from local warehouses.
For incorrect, damaged, or otherwise unwanted goods, the shipping costs of returning the item is on the customer; however, Geekbuying will cover the return shipping of your replacement product.
» Get cashback from GeekBuying
Best for:

Rewards and discounts
Pros
Large product range

Options for slow, yet cheap shipping

Friendly and helpful customer service
Cons
Product quality can vary greatly

Refunds and returns are expensive and not always honored

Shipping is often slower than indicated

The site is not 100% user-friendly
Shipping and Fees
Apart from expected shipping fees, LightInTheBox does not have any additional costs. That said, there are multiple shipping options at checkout, some of which are slower, cheaper, and non-inclusive of tracking.
Additionally, all return shipping is at the cost of the customer, unless parcel insurance has been purchased at checkout. VAT and import tax are also the customer's responsibility; however, import insurance can be purchased to streamline this process.
What makes LighInTheBox stand out is its unique VIP program, where customers can pay an annual membership fee for additional discounts, account managers, free samples, and more. There are four tiers of the VIP membership at the following costs:
Gold:

$20

Platinum:

$50

Business:

$100

Diamond:

$150
» Get cashback from LightInTheBox
Final Thoughts
Going directly to a Chinese online store is often the cheapest way to get new electronics delivered anywhere in the world. That said, convenience and product diversity remains major drawing points, which is why it's often worth browsing for the cheapest Chinese sites for quality goods and services.