6 Best Global Online Marketplaces in 2023

By

Marcel Deer

Reviewed by

Joel Taylor
Published September 10, 2023.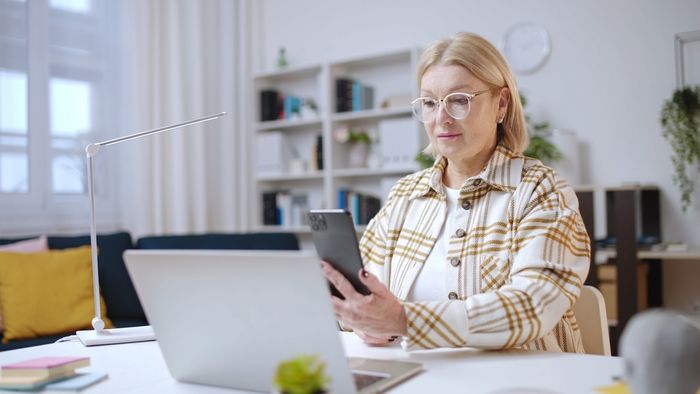 Global online marketplaces open up a world of convenience and variety for modern consumers. Thanks to their easy-to-use interfaces and secure checkout options, online shopping today is easy, enjoyable, and quick.
The online shopping industry is expected to grow to $7.5 trillion by 2025, accounting for almost a quarter of global consumer spending. And customers can expect more advancements in the years to come!
A Quick Look at Our Top 6 Online Marketplaces
Evolution of Online Marketplaces
Online shoppers didn't always have the array of choices you and I have today. But thanks to mass adoption and technological advancements, the global online marketplace has since transformed from simple e-commerce websites to comprehensive ecosystems.
The earliest version of today's global online marketplace was classified marketplaces that followed the format of newspaper classified ads. While Craigslist and eBay were places to find things people auctioned off personally, they gradually evolved to become larger online marketplaces.
Online stores then started emerging, allowing brands to sell the stock they held in warehouses and stores via the internet. Mixed marketplaces like Amazon also started gaining traction, allowing both buyers and sellers to leverage the benefits.
1. Best for Convenience and Product Diversity
Pros
Massive product catalog

Easy-to-use platform

Fast shipping times
Cons
Refunds may take a while

Product quality is not assured

Filing complaints is time consuming
Anyone would agree that the Amazon Online Marketplace is the largest e-commerce marketplace globally, holding 37.8% of the global market share. The e-commerce giant has also branched beyond retail with entertainment offerings via Amazon Prime Video and IT services via Amazon Web Services.
Today, Amazon is among the most efficient selling platforms, allowing merchants to optimize their listings and get their products within the top rankings to reach more customers. Fulfillment services and shipping are top-tier, making Amazon the top choice for buyers looking for convenient online purchases.
Amazon usually offers free international shipping once you've spent a certain amount. While the amount can vary per location, the threshold is usually $35 to $60 to get the benefit of free shipping.
2. Best for Convenient Shopping In-store and Online
Pros
Effective pricing strategy

Vast product selection

In-store and online shopping

Sellers are invite-only and vetted by Walmart
Cons
Limited online selection compared to in-store

Only ships to the US

Poor customer service

Not all items qualify for free shipping
Walmart's marketplace has seen exponential growth between 2019 to 2023. And with approximately $53.4 billion in sales in 2023 and a steep increase in the number of people choosing to shop online, these figures are projected to grow.
To compete with Amazon and provide a better online and in-store shopping experience, Walmart has also made significant investments in its supply chain infrastructure, as well as in automation and logistics.
However, unlike its competitor, Walmart does not ship internationally. You must have a minimum order of approximately $35 to qualify for free shipping within the US but not all items or orders qualify for free shipping.
3. Best for Wholesale Goods and Raw Materials for Businesses
Pros
Wide range of suppliers

Bulk purchases at low costs

Secure purchasing
Cons
Poor translations

High shipping prices

Slow customer service response
Alibaba is a B2B website by Alibaba Group, a multinational company with interests in retail, e-commerce, and technology. The company also hosts other online marketplaces: Taobao, a C2C website, and Tmall, a B2C site.
Alibaba connects businesses with buyers and suppliers worldwide, since it carries a large number of mass-produced items sold wholesale. You can typically source raw materials from Alibaba in bulk to save on costs.
Since Alibaba is based in China, shipping fees may be steep depending on shipment weight and distance. For example, shipments less than or equal to 200 pounds will be shipped via air, costing anywhere between $6 to $15 per pound.
4. Best for Used Items
Pros
Buyers and sellers can negotiate prices

Wide range of new and used goods

Secure checkout and payment
Cons
Bidding may drive prices higher than their worth

Higher risk of scams

Outdated user interface
eBay started as an auction-type platform where people could sell second-hand and unused items or rare finds. It has since evolved into a complete online marketplace, much like Amazon, but offers new and used items.
eBay has also ventured into advertising, classifieds, and payments and also runs StubHub, Gumtree, and Kijiji. What works in eBay's favor is the robust money-back guarantee that protects buyers from getting defective items or being victimized by fraud and scams.
5. Best for Artsy Products
Pros
Easy-to-use interface

Wide variety of products from creators

Trusted platform with secure checkout
Cons
Recommended algorithm isn't too advanced

Some items may not be genuinely handmade

Limited customer support
Etsy is a niche platform specializing in handmade, unique, and vintage products. Since its inception, Etsy has flourished as a platform that enables communities to support independent artists and crafters.
This online marketplace provides a dedicated platform for people to sell their art and for aficionados and collectors to find personalized items and rare gems to add to their collections.
6. Best for Affordable Products
Pros
User-friendly interface

Affordable products and global shipping

Wide range of products

Effective buyer protection policy
Cons
Poor multi-language support

Slow shipping times

Varying product quality depending on the suppliers
AliExpress falls under the umbrella of the Alibaba Group but caters to individual international shoppers rather than global wholesalers. Consumers shopping from AliExpress can expect to find a large variety of products at the most competitive prices.
The platform also offers buyer protection to address concerns regarding shipping delays and product quality since it allows customers to buy from third-party sellers via the platform.
» Earn cashback from AliExpress
Honorable Mentions—Emerging Global Marketplaces to Watch
The global online shopping world continues to grow, and several marketplaces are gaining traction in 2023. Among them is an online platform selling products from Chinese manufacturers at exceptionally affordable prices.
Wish

, as it's called, also offers fast shipping worldwide. Customers can buy everything from gadgets to clothing and expect to receive their purchases in as quickly as two days.

Google Shopping

is also fast gaining popularity among shoppers, especially since it is already a top-of-mind option for shoppers looking to find information about something they wish to buy. Google Shopping offers a wide range of products from pet supplies to baby clothes and more.

Facebook Marketplace

has also risen steadily since its launch in 2016. And it enjoys a large subscriber base, many of whom gravitate toward Marketplace for local listings that include apparel, toys, and more.
Browse the Best Online Marketplaces Today
The significant shift to primarily digital ways of commerce is encouraging more sellers to participate in online marketplaces like the ones discussed above. Depending on your needs and whether you're looking to buy or sell, you can be sure to find a platform that best suits your needs.
Additionally, cashback platforms like CashYo offer amazing perks and rewards, allowing you to shop smart and make the most of your online shopping experience. Get as much as 5% cash back at your favorite stores today—simply install the extension, sign up, and start shopping!