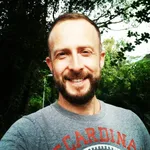 Marcel Deer
Expertise
E-Commerce, Business Development, Finance, Digital Marketing, Technical Writing, Journalism, Editing
Education
Advanced Sales and Marketing Diploma from Cardone University, Bachelor's Degree in Journalism from Liverpool John Moores University
Experience
Marcel is a skilled and experienced journalist, technical writer, and editor with a background in digital marketing and PR. He specializes in creating dynamic long-form SEO content for the web. In his eight years of freelancing, he has worked in 18 different countries for over 300 businesses.
About CashYo's Editorial Process
At CashYo, our expert team of content researchers, writers, editors, and fact-checkers is committed to bringing you the latest e-commerce insights that will save you time and money and help you make the best online purchasing decisions. We conduct thorough research and draw our information from reputable sources, which we cite in our articles. Editors are responsible for reviewing each post to ensure its highest quality before it moves to our fact-checkers, who validate and verify all claims and facts. Check out our editorial process to learn more about what we do to deliver accurate, current, and reliable insights.