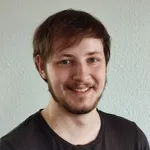 Joel Taylor
Expertise
English Language and Literature, Content Writing, Copywriting, Copy Editing
Education
Bachelor of Arts in English Literature, Media and Writing, and Film Studies from the University of Cape Town
Experience
Joel Taylor uses his education and skills in research, content writing, and editing to create content for diverse topics that are easy to read and understand. Research and writing from different points of view formed the basis of his bachelor's degree, and he has learned to carry the developed skills into the articles he has written for various companies in different niches, including health and nutrition, e-commerce, marketing, and more.
Quote From Joel Taylor
Being an avid lover of storytelling, Joel has been working on a fantasy novel set in an imagined universe for over half a decade and dreams of becoming a bestselling author.
About CashYo's Editorial Process
At CashYo, our expert team of content researchers, writers, editors, and fact-checkers is committed to bringing you the latest e-commerce insights that will save you time and money and help you make the best online purchasing decisions. We conduct thorough research and draw our information from reputable sources, which we cite in our articles. Editors are responsible for reviewing each post to ensure its highest quality before it moves to our fact-checkers, who validate and verify all claims and facts. Check out our editorial process to learn more about what we do to deliver accurate, current, and reliable insights.