8 Tips for Travelling to Canada From the US

By

Marcel Deer

Reviewed by

Viktorija Cosic
Published August 27, 2023.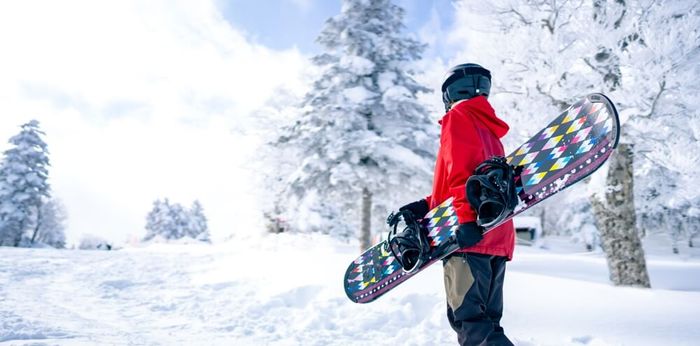 Canada is a picturesque destination that millions of visitors travel to annually, and American tourists make up a significantly large portion of Canada's tourist market. Now that pandemic travel restrictions have been lifted and the green light is on for most international travel, more and more people are expected to revisit the Great White North.
Whether you're looking to explore the Canadian Rockies or experience Toronto's vibrant city culture, Canada sure has a lot to offer. If you're looking for tips on traveling to Canada from the U.S., we've got you covered!
Tips Checklist
1. Check Travel Restrictions and Requirements
2. Understand the Valid Passport and Visa Requirements
3. Enter With a Green Card
4. Plan Your Itinerary and Accommodations
5. Plan Transport Within Canada
6. Know the Laws for Crossing the Border
7. Make Provisions for Health and Safety
8. Understand the Currency Changes
1. Check Travel Restrictions and Requirements
There were many travel restrictions to Canada from the U.S. during the COVID-19 pandemic, but those have since been lifted and travelers may enter the country without testing or proof of vaccination.
It's always best to stay updated on current restrictions and travel requirements from the U.S. to Canada, as these may change depending on circumstances. As such, visit the Canada International Travel Information site to ensure you're fully informed before planning your trip.
2. Understand the Valid Passport and Visa Requirements
If you're an American citizen, you only need a valid U.S. passport to travel to Canada from the U.S. You do not need to get a Canadian visa or electronic travel authorization (eTA) —as long as you carry your U.S. passport and meet the following basic requirements (applicable to all tourists) to enter the country:
Good health

No criminal or immigration-related convictions

Proof of your ties back home (family, job, or business)

Proof that you will leave the country at the end of your visit, such as a return ticket

Enough finances for your stay

In some cases, a

letter of invitation

from a Canadian resident or a

medical exam


» Don't have a passport? Here's where to travel without one
3. Enter With a Green Card
If you're traveling to Canada from the U.S. with a green card, you are considered a U.S. citizen and will not need a visa to enter Canada. According to the Canadian Government:
Lawful permanent residents of the U.S. (green card holders) do not need an eTA to travel to Canada from the U.S.
You only need to present the following documents:
A valid passport from your country of nationality or an equivalent travel document

A valid green card or equivalent valid proof of status in the U.S.
Take note of the validity of your green card and the maximum amount of time you're allowed to stay out of the U.S. For example, residents with conditional status will have green cards valid for two years, while those with permanent residency will have cards valid for ten years. In any case, you should renew your green card if it is scheduled to expire within the next six months or during the time you will be out of the country.
4. Plan Your Itinerary and Accommodations
Once you've sorted out your travel requirements, you can plan your itinerary and accommodations. We recommend booking these in advance, especially if you plan to travel during peak seasons like the holidays. But don't worry, Canada is such a vast country with ample sights and activities to enjoy.
You can also visit travel booking sites like Expedia, Booking.com, and TripAdvisor for reliable recommendations for accommodations and travel packages. Lastly, don't forget to leave some flexible time in your itinerary for offbeat explorations.
» Using Booking.com? Here's how to get the best Booking.com deals
5. Plan Transport Within Canada
Your modes of transportation will generally depend on the activities you have planned, your budget, and the length of your stay.
If you plan to travel between major cities, you'll likely need to travel by air. For inter-city travel, however, you can depend on Canada's well-connected public transportation that can take you between towns and cities.
You can do as the locals do and take buses, trains, and subways, but renting a car is a good choice to explore remote sights or drive around. And if you'd like to take the scenic route, Canadian cities have no shortage of aesthetic train and ferry rides that will take you through the Rockies or along the coast.
Navigation apps like Google Maps and Waze can help you find specific map pins easily, regardless of whether you're driving or on foot.
» Are you a frequent traveler? Read about the best hotel rewards programs
6. Know the Laws for Crossing the Border
The Canadian government offers many resources to help travelers cross the border safely and quickly. Here are some general tips:
Check border wait times and avoid crossing during peak travel times

Estimate duty and taxes on certain purchases (like electronics) in advance

Review the list of

prohibited goods

to ensure you aren't purchasing or bringing in items that are considered illegal in the country, like cannabis, without appropriate authorization

Remember to declare any organic products (plants, animals, food, souvenirs) to the border services officer

Follow the regulations for pet travel
7. Make Provisions for Health and Safety
Making provisions for travel insurance with medical coverage during your trip to Canada will ensure you are covered in any unforeseen events, such as medical emergencies and travel inconveniences like canceled flights and missing baggage.
Pharmacies and hospitals are accessible in most areas of Canada. However, remember that the Canadian government does not cover the medical expenses of tourists. You are expected to have health insurance or pay out-of-pocket.
» Short on cash? Learn how to get the best online hotel deals
8. Understand the Currency Changes
Before traveling, please familiarize yourself with the Canadian Dollar and exchange rate. Exchange your currency at your local bank rather than at the airport or once you arrive in Canada. This will ensure you get a much better currency conversion rate.
You can also pay with your credit and debit cards, but inform your bank about your travel plans ahead of time so your card isn't flagged and suspended for suspicious activity.
» Don't want to bring your credit card? Find out if hotels take cash
Crossing Borders, Building Memories: Your Journey From US to Canada
As with most travels, research and preparation are key. Whether you are traveling to Europe or wish to get the most out of your trip to Canada, don't forget to be spontaneous and seize the moment, too! By following the tips we've outlined above about how to travel to Canada from the U.S., you can step out in confidence and have the best time making memories with new and old friends.