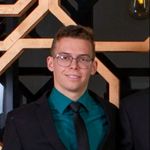 Daniël de Jager
Expertise
Technical Writing, Content Writing, Copywriting, Editing, E-Commerce, Marketing, Business Management, Web Development, SEO
Education
HC in Business Management (Cum Laude) from Regent Business School, IT certificates from Codecademy
Highlights
Over four years' copywriting experience in a variety of spheres.

Earning a number of business management and IT qualifications.

Working with different forms of media and in diverse team settings.
Experience
Daniël previously held positions as an IT technician, server manager, website developer, and team lead before launching his writing journey with a cryptocurrency blog in 2017. He often draws on his background in blockchain technology to distill advanced topics into easily digestible content. He writes content and copy ranging from white papers and in-depth analyses to blogs and website content related to various sectors.
Quote From Daniël de Jager
"We write to taste life twice, in the moment and in retrospect." - Anais Nin
About CashYo's Editorial Process
At CashYo, our expert team of content researchers, writers, editors, and fact-checkers is committed to bringing you the latest e-commerce insights that will save you time and money and help you make the best online purchasing decisions. We conduct thorough research and draw our information from reputable sources, which we cite in our articles. Editors are responsible for reviewing each post to ensure its highest quality before it moves to our fact-checkers, who validate and verify all claims and facts. Check out our editorial process to learn more about what we do to deliver accurate, current, and reliable insights.
Latest from Daniël de Jager